Attraction Details
Cost Adult £8.70 Child £5.20 or Free with membership
Parking Pay and Display
Website 🔗 Link
Carisbrooke Castle follows Osborne house,
In the afternoon, determined to continue extracting value out of our new English Heritage memberships we headed to Carisbrooke Castle in the middle of the Isle of Wight. 
The approach to the castle can be treacherous,
as it quickly becomes single lane with steep banks on either side. Thankfully there is a traffic light to ensure you're not forced into a game of chicken with oncoming cars. Looping round the back of the castle is a large pay and display car park which is free for members. If like us, you've only just joined – you can cheekily ask for a car pass sticker from reception to avoid having to pay 😊.
,Once beyond the gift shop / visitor centre, entry to the castle is through what would have been the main gates hundreds of years ago. Heavily weathered by hundreds of years of rain, it still strikes an imposing figure. 
Once through the gates, the grounds open up into a courtyard with many mini attractions to take a look at – some of which were not open on our visit due to COVID-19, including the museum 😢 .
Our highlight was a edutainment video of a CGI donkey voiced by Phil Jupitus, taking us through the rich history of Carisbrooke Castle.
Donkey's feature heavily, due to them providing the main supply of water via a donkey powered oak wheel that would drag water up from wells deep below.
 You can read more about the donkeys upholding the tradition today over on the 🔗 English Heritage website.
Hidden around to the side of the castle are the gardens of Princess Beatrice along with a great statue of General Jack Seely.
From here we headed towards the back of the courtyard, past the stables and scaled some wooden steps to be able to walk the castle walls. By the time we got to the top of a very windy keep, even I was a little outside of my comfort zone and we headed back down to continue to walk around the top of the castle.  
After completing the loop – we took a look through the famous Princess Window, where it is said Princess Elizabeth would look out across the landscape – not a bad view for a royal. It took around an hour to see everything on our visit, but I'd budget for two where the museum is open to take advantage of.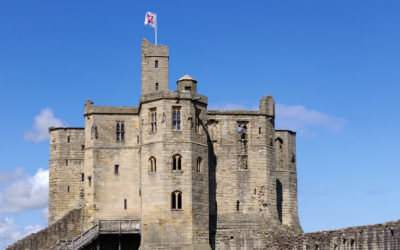 We needed a short walk for Rachael. It just so happens that Warkworth Castle is one of the shortest routes in our guidebook!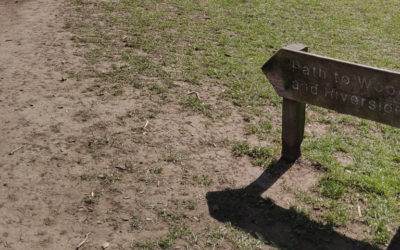 One of the shortest walks in the guide book was just over 2km at Plessey Woods – perfect for the heavily pregnant wife.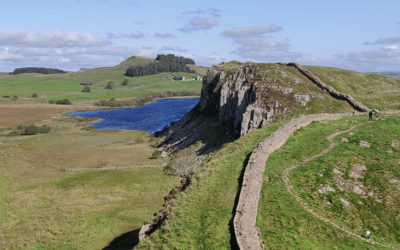 With what may just have been the final sunshine of 2020, a hike to the famed Sycamore Gap was in order.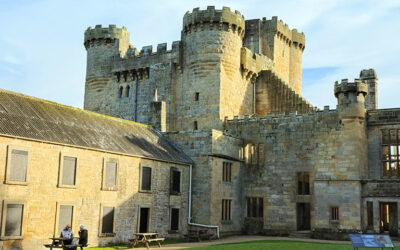 On a rare sunny but cold Autumn Sunday, we head to one on our hit list – Belsay Hall, Castle and Gardens in Northumberland.