Attraction Details
Cost Adult £12.50 Off Peak, £14.00 Peak
Child £7.50 Off Peak £8.50 Peak
Free with English Heritage membership
Parking Paid
Website 🔗 Link
After a 757 day hiatus…
We decided to use our Tesco Clubcard vouchers to 3x value on a new English Heritage membership and headed straight out to Rievaulx Abbey.
Along with Isaac, our almost two year old son,
(which explains the hiatus)
we made the most of the tail end of the final bank holiday in May. 
After squeezing down the ever narrowing roads towards the Abbey, it was clear that many others had decided to visit and that parking was going to be difficult.
Luckily, a space on the end of a row was just about big enough to reverse into and so we headed, for the first time as 3, into the main entrance of an English Heritage attraction. 
Visitors to Rievaulx Abbey can explore the site's extensive grounds, which include the remains of the church, chapter house, and a lavishly decorated entrance known as the Abbot's House.
The small Museum to the rear of the grounds offers a comprehensive insight into the abbey's history and showcases a collection of artifacts found on-site, including intricate stone carvings and religious relics.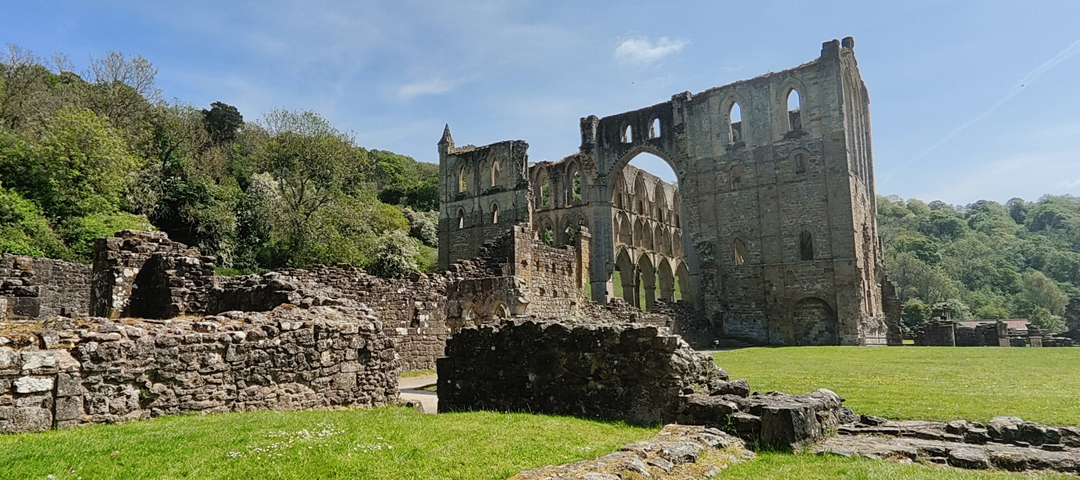 Whether you are a history enthusiast, a lover of architectural marvels, or simply seeking a peaceful retreat, Rievaulx Abbey offers a great experience. The serene surroundings, the rich historical context, and the sense of awe-inspiring scenery make this ancient abbey an essential destination for any traveler exploring the captivating landscapes of North Yorkshire.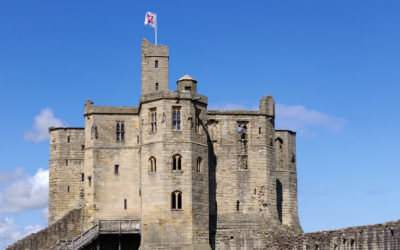 We needed a short walk for Rachael. It just so happens that Warkworth Castle is one of the shortest routes in our guidebook!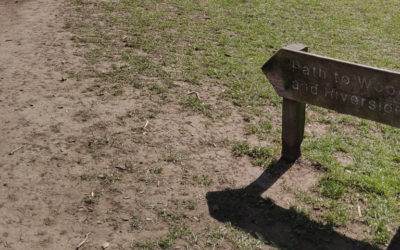 One of the shortest walks in the guide book was just over 2km at Plessey Woods – perfect for the heavily pregnant wife.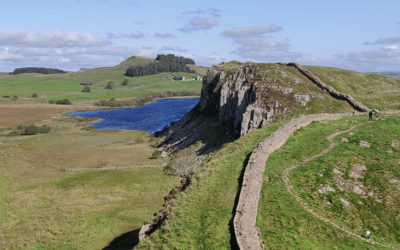 With what may just have been the final sunshine of 2020, a hike to the famed Sycamore Gap was in order.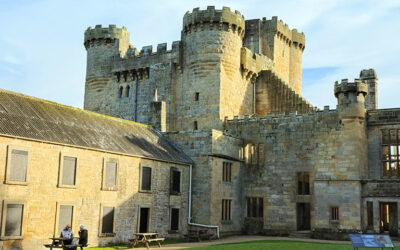 On a rare sunny but cold Autumn Sunday, we head to one on our hit list – Belsay Hall, Castle and Gardens in Northumberland.