Day Two,
And what a difference a day makes. The forecast had touted much-improved weather for our second day – but after the horrid weather of the day previous, we'd held out little hope.
To our delight, it was a glorious sunshine-filled day. Keen to make the most of it – we were on the road to Holy Island by 11AM (a rare occurrence on a Sunday wherever I'm concerned).
Start/End
Parking
#1 - Lindisfarne Priory
#2 - Lindisfarne Castle
#3 - Emmanuel Head
#4 - Straight Lonnen
Route Details
7km (2.5 hours)
Map OS Explorer 340
Parking Paid (£3.50 for 3 hours)
Whipping around the Lindisfarne Causeway,
We soon arrived at the 📌official visitor car park, clearly signposted upon approach. Parking was £3.50 for 3 hours and accepted card (at one of the ticket machines at least) and cash but we didn't spot any EV charging. Electric vehicle owners, visit at your own risk!
After a short walk into the village, we kicked things off at Lindisfarne Priory and the accompanying Parish Church of Saint Mary the Virgin.
As we arrived at this coastal landmark, it was clear that whilst the rain of yesterday had subsided for glorious sunshine, the wind had other ideas.
After gusts strong enough to physically push us around, we decided to forego the paid visit to the museum and Priory and get cracking with the route before the wind rose to unbearable levels.
Whilst attempting to calculate how on Earth you were meant to get to the War Memorial, we did at least 2 laps of the church – much to my annoyance.
To Rachael's credit – the reconnaissance allowed her to find the side gate in the Church wall which opened up onto the public footpath leading down the coast.
To the right of the path lay a small beach where families were having fun with their dogs despite the windy conditions. The left led to a steep but manageable hill which I was keen to scale.
Much like the day before, Rachael protested 'It's too dangerous' but this time around I had other members of the public already climbing to debunk that theory. With Rachael refusing to climb (initially) I happily left her behind to go grab some pictures from the summit promising to come back down shortly.
As previously mentioned – it's possible to see all of the Priory from a distance from this vantage point. I battled for some time to try and get a good picture which I ultimately failed at before Rachael's head appeared from the horizon whose bravery had overcome her boredom and decided to come and find me.
As we descended the opposite and much safer side 🙄 of the War Memorial hill we took our obligatory selfie with the 📌Lindisfarne Castle in the background.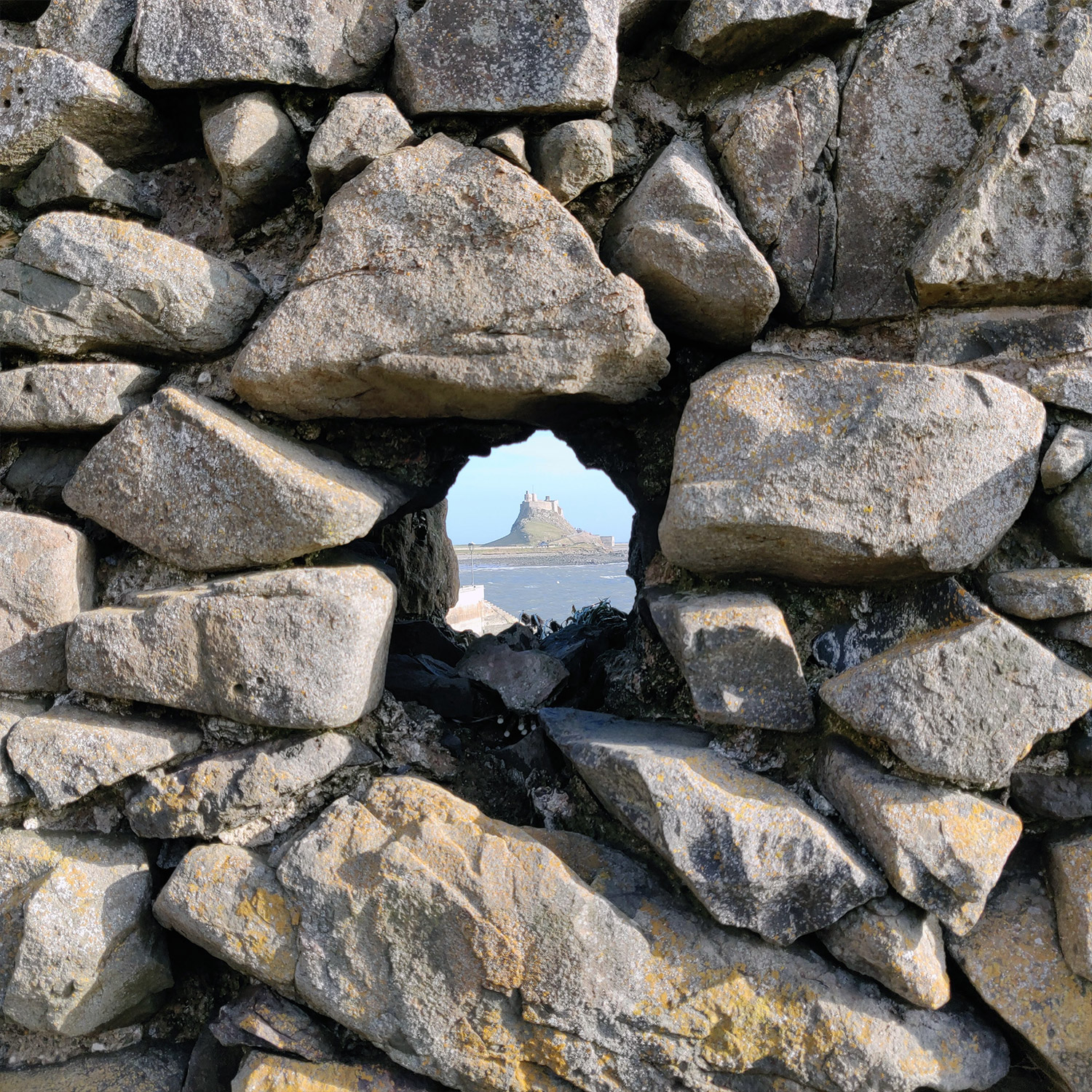 Tap or Hover to say hello!
After a short drop down to the beach, we got a chance to look at some of the quaint and rustic fishing equipment along with old boats that had been turned over, covered, concreted and converted into intriguing outdoor storage.
On the approach to Lindisfarne Castle, a quick Google told us it was also a paid attraction so we decided to skip this too and head straight on to Emmanuel Head, the next landmark on our route.
As we headed along the East Coast of the island, the wife and I had commented on the incredible amount of animal excrement around – from rabbit droppings to dinosaur-sized mounds it was almost as impressive as it was unavoidable.
It was between this conversation and Emmanuel Head that the walk took a turn for the worse. Rachael succumb to the strong winds and soggy ground underfoot by falling quite spectacularly – the results of which can be seen in the accompanying image.
Things didn't much improve after we finally arrived at Emmanuel Head (which took much longer than anticipated). The ground between it and Straight Lonnen – the next landmark on our route – was practically submerged in yesterdays rainfall.
We could see no clear public footpath, rugged terrain and makeshift bridges which is always a bad sign. 
On several occasions, smart route planning and a bit of acrobatics were required to avoid ending up knee-deep in mud and water.
It was at this stage that the wife lost her cool and could be heard muttering angrily to herself. Exasperated, she resorted to blasphemous tones on a couple of occasions before finally accepting her fate and getting her feet wet.
After navigating a few more treacherous sections of Straight Lonnen – the route led us directly back into the village where the walk began just 7 short kilometres ago.
We warned a couple with their dog who were headed in the opposite direction to us along Straight Lonnen that they might want to rethink it before opening Google Maps to search for a nearby café. 
We stopped for a hot drink (and a cake) at 1st Class Food where the service was friendly and brownies were delicious before heading back to the car where our 3 hours were nearly up. We headed back home feeling somewhat accomplished after tackling 2 routes in 1 weekend.
Phew… 3 down – 17 to go!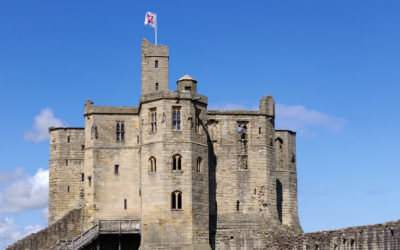 We needed a short walk for Rachael. It just so happens that Warkworth Castle is one of the shortest routes in our guidebook!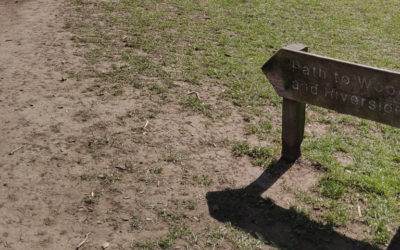 One of the shortest walks in the guide book was just over 2km at Plessey Woods – perfect for the heavily pregnant wife.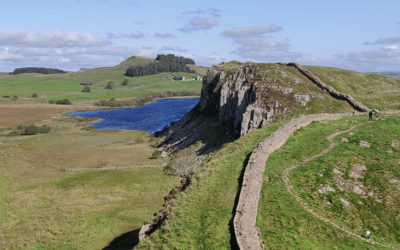 With what may just have been the final sunshine of 2020, a hike to the famed Sycamore Gap was in order.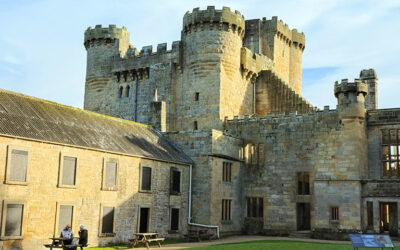 On a rare sunny but cold Autumn Sunday, we head to one on our hit list – Belsay Hall, Castle and Gardens in Northumberland.